Jan. 19, 2022
How the transition to Open Access is changing scientific publishing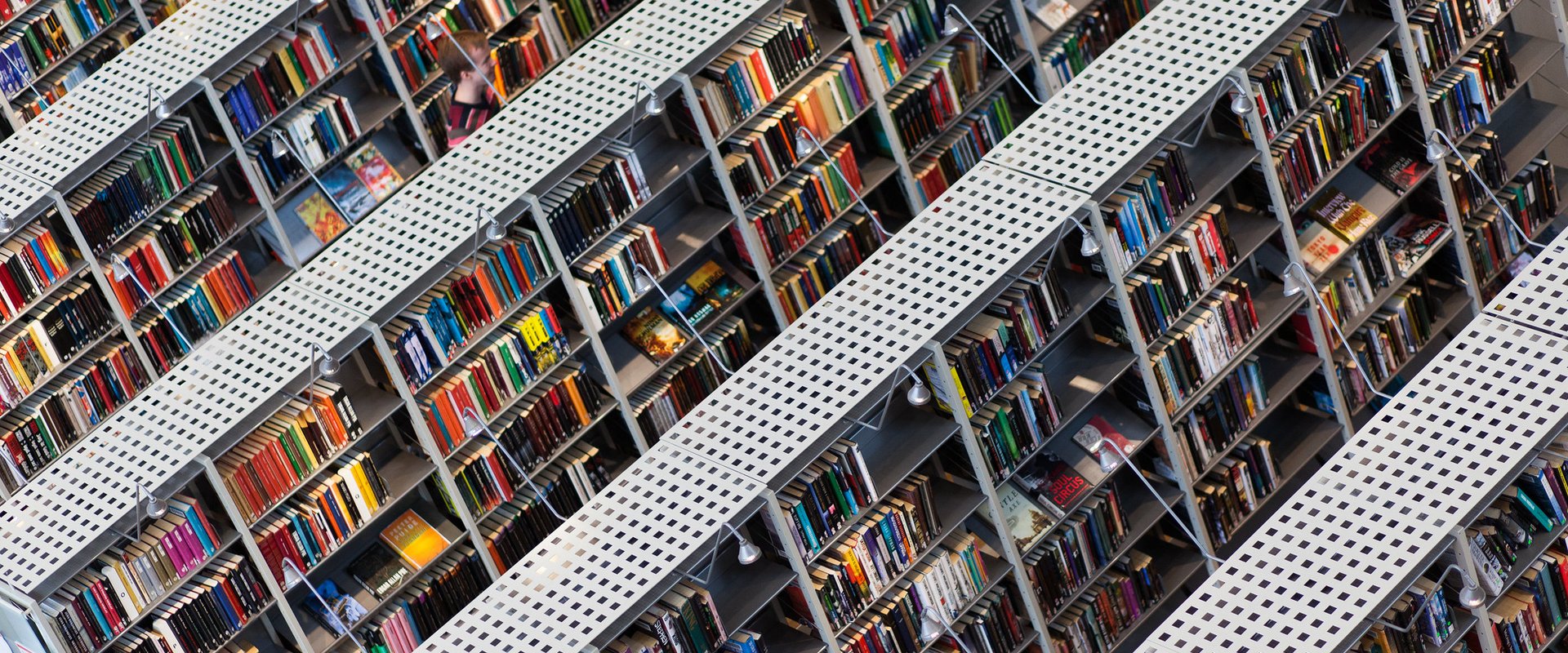 Free and unrestricted access to scientific texts is likely to become standard soon. Scientific publishers are trying different approaches to take advantage of the transition to Open Access, for example by charging publishing fees and tracking user data. Tilman Reitz analyzes what the Open Access transformation means for science and what options there are for shaping it. Open Access is coming, albeit slowly. Even during the pandemic, where the need for digital text access in research and teaching has become essential, there has not been much significant progress. Recent copyright reforms have seen the criminalization of platforms such as Sci-Hub, designed to skirt paywalls, and yet a legal exception for the purposes of science (i.e., the lifting of copyrights for academic use) has been only marginally established. Currently, only up to 15 percent of a published work may be used unpaid or without publisher approval for research and teaching.
Scientific practice, which would require full access to the overview of existing research, has not been taken into account. Even the approach of requiring the results of publicly funded research projects to be made publicly accessible is still far from institutional realization. 
The EU's "Plan S", which pursues this goal, is not being adequately supported by organizations such as the German Research Foundation. Thus, in large parts of the market, academic publishers are able to cash in twice off research, as described by Leonhard Dobusch:
"Predominantly publicly funded research is [...] peer-reviewed for free by publicly funded scholars and then sold back to publicly funded libraries for expensive money by publishers whose service usually consists of editing, typesetting, and distribution."
In the course of digitization, this problem has expanded and worsened into a "journal crisis" for university libraries, which are running out of money for necessary purchases in the face of rapidly rising subscription prices. Many researchers, universities and research organizations have fought back against this; in the meantime, the leading nations in research are negotiating transitions to Open Access with the major publishers.
The fee burden shifts to authors
But even if scientific publications do become generally accessible in the medium term, the economic scandal of the old paywall oligopoly will continue. Instead of access fees, publishers now earn money from Open Access by charging publication fees, which usually go far beyond the services rendered and can be demanded directly from the authors or their institutions.
Those at fault here are, on the one hand, scientific organizations and science policy, which simply aren't taking a stand against the market-dominating publishers – and, on the other hand, the reputational needs by which researchers themselves are governed. When publication in a highly cited journal – Science, Nature, or even The British Journal of Sociology – is the ticket to professorships, proposal approvals, and government support for individual institutions, many will pay dearly for the privilege of publication.
The greater the prestige of a magazine, the more inflexible the demand to publish with them, excessive prices notwithstanding. Top publishers with market-dominating positions can easily charge very high prices. As a result, Open Access is allowing an open exploitation of researchers and their institutions, or the explicit extraction of monopoly rents. Critical reactions to approaches such as Plan S argue that funded (early career) researchers should not be prevented from placing their results in well-known journals.   Thus, publication fees are gaining acceptance. However, despite the name "Article Processing Charge" (APC), publication fees have little to do with actual costs. According to calculations by Alexander Grossmann and Björn Brembs, prices of 200 to 1,000 US dollars per article would be sufficient (about 168 to 840 euros; editor's note). However, the standard asking price is currently around 2,000 euros, and leading journals are often well above this. Nature, for example, charges up to 9,500 dollars per article.
What it means for science when Open Access becomes the standard
What can we expect for publication conditions in the medium term if Open Access becomes the norm? First, it's clear that the new model will coexist with the paywall system for quite a while, as science organizations and policies are negotiating individual contracts with major publishers instead of aggressively setting new standards. The German science organizations have already reached agreements with Springer and Wiley through the Projekt DEAL initiative; Elsevier is still proving particularly resistant.  
Second, these publishers – namely Elsevier, Sage, Springer Nature, Taylor & Francis, and Wiley-Blackwell – will use the long transition and their privileged bargaining positions to consolidate their market power. With proliferation of Open Access in academia, publishers will be increasingly unable to persuade libraries to purchase expensive aggregate journal access portfolios. Rather, they will either charge extremely high APCs for the right to publish or combine these APCs with considerable standard prices for accessing their journals.  
In the initial DEAL agreements, there is an interesting mixed model: Instead of APCs, publish-and-read fees ("PAR fees") of 2,750 euros cover the costs of publishing new work as well as grant access rights to a selection of the publisher's existing catalogue (see, for example, the DEAL contract details for Wiley and Springer).  
Smaller publishers, however, do not have the bargaining power to negotiate such advantageous transitions. And even after the transition to Open Access, they will probably still be unable to collect high fees. Thus, the problems of monopoly pricing and the marginalization of smaller academic publishers look likely to continue.
There are other threats as well. Universities in the Netherlands have succeeded in negotiating an Open Access package with Elsevier. However, in doing so they made major financial concessions and also granted extensive rights to use data for new business models (described here only in outline, ranging from metadatabases to career support).  
Anyone who thinks of a high-profile, carefully managed catalogue of books and periodicals when they hear the word "publisher" will have to reconsider: In the future, scholarly publishers could turn into data brokers who see publications only as the raw material to profit off user data.  
The emerging new structures are rather advantageous for smaller academic institutions and their researchers in countries such as Germany or the UK, where publication fees are borne by the entire system and thus a poorer institutional position does not limit publication opportunities.  
At the same time, however, researchers from less financially strong countries might find it increasingly difficult to publish their results with any visibilty. And those who work outside the organized academic establishment can hope less and less for the opportunity to bring their results to the scholarly public at all. Such groups will be able to afford reading more and more, but (without individual funds) will be publishing less and less.
Alternatives to the publishing oligopoly – and who could drive them forward
If the prospects are so unfavorable, the question naturally moves to what alternatives there are and who could possibly lead the way. What should be done is not difficult to say: In principle, the transition to Open Access needs to be significantly accelerated, including introducing a legal exception which would make copyrighted material generally free of access under certain conditions (e.g, non-commercial use for research and teaching).  
At the same time, fair criteria for publication fees should be established and these fees capped accordingly. More than 1,000 euros per text cannot be justified. In this way, the public sector would save a lot of money, which could then be better spent (for example, to finance more permanent academic positions). Moreover, publishers beyond the market-dominating five would get a chance to assert themselves in an open price and performance competition.  
It is much more difficult to foresee who could drive such a change. Many researchers in the mathematical and natural sciences have been committed to Open Access publication structures for 20 to 30 years, but their bottom-up initiatives have been slow to bear fruit at best. In the humanities and social sciences, on the other hand, there is still no widespread awareness of the problem or potential for action. This is due partly to their prevailing book culture, and partly to a quiet competitive conformism.  
Here, self-organized Open Access journals and forums are the most likely to take shape; Kathrin Ganz has pointed out that fee-free publications are prevailing in these subjects. In order to not only encourage such approaches, but to generalize them, science organizations and legislators in particular need to get involved. However, they will need to experience much more pressure from below in order to take action and change the situation. Otherwise they will remain on the chosen path of maintaining the oligopoly.  
This post originally appeared in German on irights.info licensed under CC BY-4.0. It has been translated and republished with permission of the author.