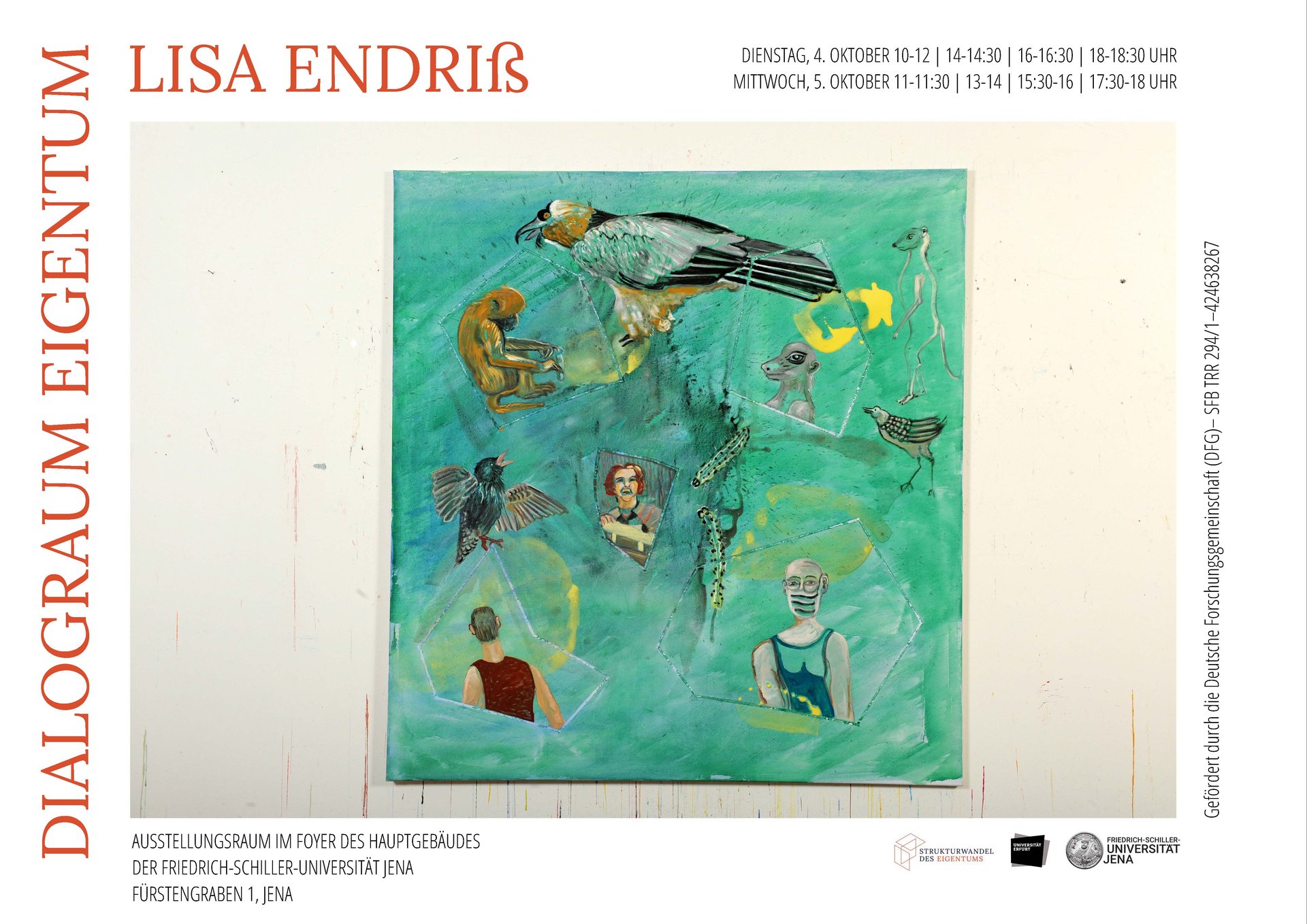 This event is open to anyone interested in the topic of property: we would like to invite the Jena public - and of course the participants of our annual conference - to enter into a dialogue with us and with each other. 
In so-called table talks, interested parties can discuss central questions and problems associated with different property relations in small, guided discussion groups. The selected, thematically directly or indirectly connected artistic works by Lisa Endriß are intended to stimulate the transition to the conversations, which can then also lead back to the pictures. In various formats (short expert statements, reports on experiences, reading of small text passages) we hope to jointly enable an inspiring, clarifying, but also dynamic and, at best, surprising discussion of questions on the topic of property:
The earth belongs to everyone! Is there a property of nature?
Property obliges - but to what end?
That is mine! Emotions of ownership
Does property make you unfree?
Leads expropriation to the common good?
Place and opening hours:
Foyer of the main building of the Friedrich Schiller University Jena, Fürstengraben 1, Jena.
Tuesday, October 4 from 2 p.m. to 7 p.m.; Wednesday, October 5 from 10 a.m. to 4 p.m.
(The current program will be continuously updated on the homepage).
About the artist:
Lisa Endriß art subtly addresses contemporary forms of realization, problematic consequences, and questions of our property system. The artist will be present and offer to talk with her about the concern of her works.
Organization:
Prof. Dr. Andrea Marlen Esser
Yann Schosser M.A.